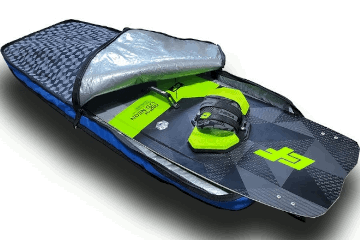 Single Board Bag
$ 84.95
Your choices are:
---
Single Board Bag
Single Board Bag
PKS single board bags feature thick padding, shoulder strap, and durable design to keep your kiteboard looking new. No more scratches and dings from tossing your board in the back of your truck.
Wide tips make it easy to slide your board in and out of the bag, completely set up with fins and straps still on, and the durable No. 10 Zipper and thick padded bag will last and keep your Crazyfly board or other kiteboard protected. The PKS single board bag also features the tarpaulin inner to keep water from leaking through.
Simple compact design makes travelling easy.
Dimensions
140 x 48cm
155 x 52cm
165 x 52cm
Single Board Bag
CrazyFly
---
---