Colorado Hut Trips
10th Mountain Huts Map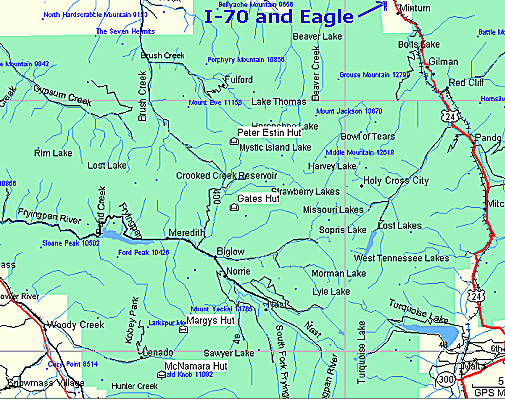 The 10th Mountain Hut system is located in western Colorado and south of I-70. These Huts can be used to connect Aspen and Minturn, Colorado.
On our general information page we have a Map of Colorado showing the general location of the huts.

In the 10th Mountain Hut system we have information on the following huts:
Peter Estin Hut, Gates Hut, Margy's Hut, and McNamara Hut.
We have a map to the Braun Huts.
On the Braun Huts trips, we have Hut information for the Friends Hut, and the Green Wilson Hut.