Rocky Mountain Raft Trips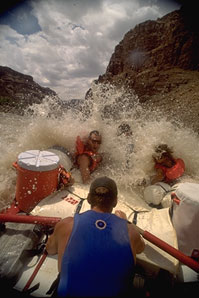 * The best raft trips at the best price!
* Half day quick trips to multiday adventures!
* Family trips to wild whitewater!
* Raft trips are the most economical vacation!

The Boulder Outdoor Center has over 41 years of experience running raft trips!
The Boulder Outdoor Center is your connection for raft trips all over Colorado and Utah. We will help you compare trips and offer you the best price with online reservations!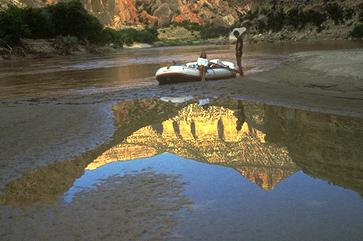 How to find the right raft trip
Find raft trips by location using our River Map
Raft trips by trip length
Raft trips by river difficulty
Raft trips by price
Search for trips by date range or trip name

How to navigate to a raft trip
We have divided Colorado in half, using the Rockies as the line through the state and all rivers that flow east of the Rockies will be listed in Eastern Colorado and rivers that flow West of the Rocky Mountains are listed under Western Colorado Trips.
Please see our navigation on the left and mouse over Raft Trips and then a fly out box will open, mouse over the area you wish to go rafting and links to our raft trips will be listed.

To register for a trip
Please find the trip that works for you. On each of our raft trip pages you will find 2 brown boxes, the first with prices and the second box is where you can reserve your spot(s) for the best raft trip at the best price.



Life is short, you deserve some fun, join one of our raft trips!



Find a raft trip by river difficulty
Raft trips are rated by the difficulty of the white water. River ratings can change with river flows, and can be subjective. We have done our best compare and rate each of the rivers for you. If you are not familiar with the Rapid Rating Scale, please use our link to see a description of the rating system.

Class I-II Raft Trips: (Easy, great family trips)

Class III Raft Trips: (Intermediate difficulty)

Class IV Raft Trips: (Challenging, exciting and for the adventurous soul)

Class V Raft Trips: (Extreme physical and mental challenge, experienced only)