Retail Employees 2022
Please consider joining our hard working employees.
The Boulder Outdoor Center retail employees are boaters,
skiers, boarders, and are trained to help you get the gear that you need! They make purchasing gear easy and fun.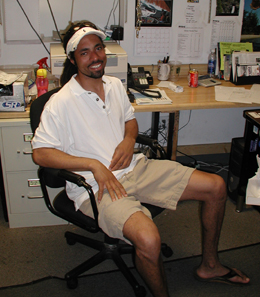 Terrell Boyd
Terrell is our retail manager. He loves all outdoor sports, photography, travel, and being the the wilderness. He has worked for REI for many years before coming to the BOC. In the winter he enjoys catching big air on a snowboard. Terrell loves to kayak which sometimes conflicts with his love of swimming in the river as well. He is an avid surfer.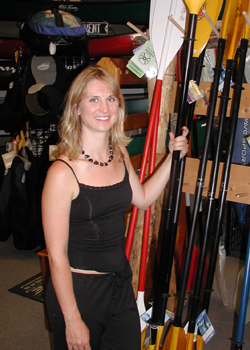 Erika Pell
Erika always has a huge smile and loves to help our customers buy new toys. She is a long time rafter.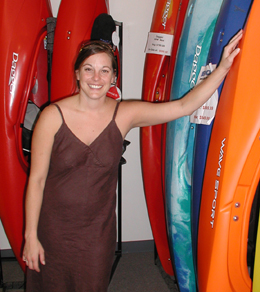 Sabrina Straszewski
Sabrina takes care of our reservations. She has been running rivers for eight years all over Colorado, Idaho, New Mexico, and the awesome Grand Canyon. If you want to book a kayak lesson or have questions about a raft trip, Sabrina is your woman. She knows about rivers, so if you have any questions, she will have the answer.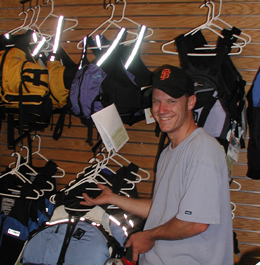 Charlie Simms
Charlie is addicted to river running. Every day off, every evening, you will find him out paddling. He just can not get enough. If you have a question about river running gear, Charlie will help you. He has paddled, worn it, and tested the gear that you may want to buy. You can recognize Charlie in our store as he often has some gear on, he will be the one with a lifejacket on.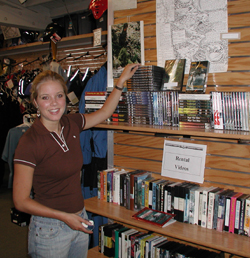 Amy Hunnel
Amy is an avid snowboarder and skier. She is a seakayaker and is learning to kayak rivers. Amy is a student and is taking a double major of psychology and fine arts at CU.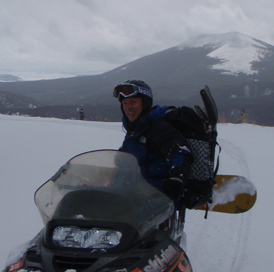 Kermit Lohry
Kermit is our wind guru. Snowkiting in winter or Kite Boarding in the summer, if there is wind, you will find Kermit there having fun. If you have a kiting question, Kermit has the answer. To support his Snowkiting habit, he also is an avid Snowboarder.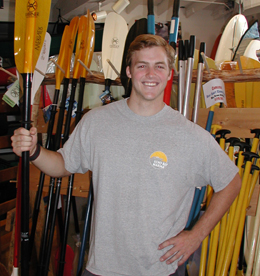 Jason Ely
Jason is a fun loving river rat. Ask him what he plans to run on Sunday and he will list 6 rivers all over the state, which you could not even drive between in the daylight never mind boat. Like Charlie, boating is in the blood, and Jason can not get enough. He is a certified ACA kayak instructor, and extremely knowledgable in paddling.