River Guide
South Boulder Creek: Below Gross Reservoir to Eldorado Canyon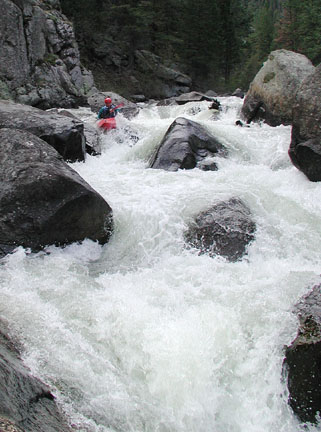 This rapid is called Hole in the Wall. It has a log in the bottom right that you have to boat over. There has been a log jammed in the left channel deep underwater. I do not recommend running left at all.

Photo by Eric Bader Return to

South Boulder Creek




Summer gear on sale at incredible prices!


Please give us feedback on our website, or if there is anything else we can do for you.