River Guide
South Boulder Creek: Below Gross Reservoir to Eldorado Canyon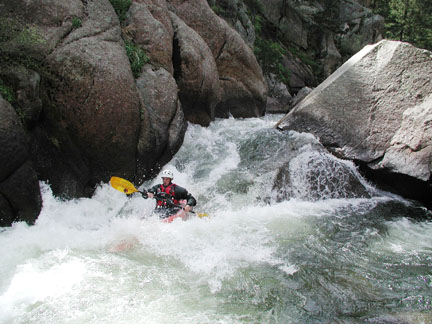 Craig Foley running the first hard drop, "The Moist Slot". As the water gets higher, the hole gets stronger. This photo is low water, 240 cfs. This drop is just downstream of a foot bridge. Go under the foot bridge and catch the first eddy on the left as the river turns to the left.

Photo by Eric Bader Return to

South Boulder Creek




Summer gear on sale at incredible prices!


Please give us feedback on our website, or if there is anything else we can do for you.