Lake McConaughy: Ogallala, Nebraska
Location
You can view lots of details at the Official Nebraska Government Website. Lake McConaughy is located just north of Ogallala Nebraska. It is about 3.5 hours drive time from the Front Range of Colorado just past Colorado's NE corner of the state.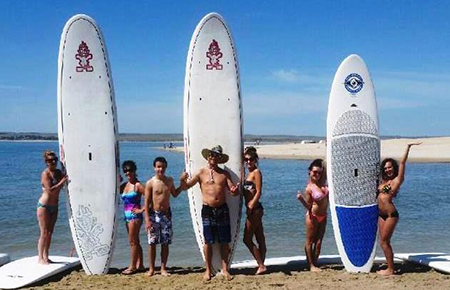 Description
Lake McConaughy is a great lake due to its' sandy beaches that you can run and walk around barefoot on. Due to the great sand and the fact that we want to keep all this sand great, no glass is allowed in the park. The sand here is better than on the ocean as you do not even have shells under foot. Note that quite a few vehicles get stuck in this soft sand. There are local tractors that will pull your stuck vehicle out of the sand and appreciate your monetary contribution to the local ecomony, otherwise you might want to be careful where you drive. This lake is great for all kinds of boating, stand up paddling, fishing and wind sports.

How did Lake Mac form?
In 1941 the Kingsley Dam was finished on the North Platte River forming Lake McConaughy. The dam is 3.1 miles wide and 162' high. The sand around the reservoir is from when this area was under the ocean. Now that the ocean is gone, what is left is very old beach sand that feels great on bare feet. Lake Mac is on the South edge of the Sand Hill Dunes Desert. The high water has drowned the grass along the lake the famous sugar sand along the lakes edge.

Non-powered boating
You can paddle anywhere there is access to the lake. This lake is large enough that there is plenty of room for people to spread out and each to do there own sport. At the West corner of the lake where the North Platte River comes into the lake is a shallow area, (depending on the lake height) that may have less motor boat traffic. You can access this area by Rattlesnake Drive. There are wide areas in the North Platte river you can explore depending on river volumes. A sea kayak or touring kayak is much better than a whitewater kayak.

Contact for Nebraska Game and Parks Commission
2200 N. 33rd St., Lincoln, NE 68503
(402) 471-0641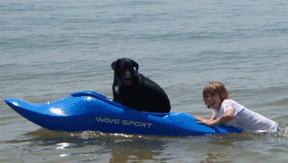 Pets
Pets are allowed and must be kept on a leash of 6' or less.

Camping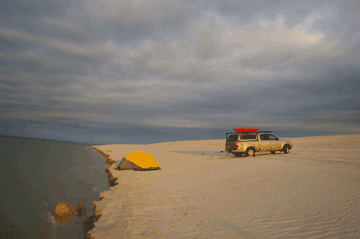 You can go online or call to book reservations up to 12 months in advance. Online reservations can be made 24 hours a day, seven days a week at www.OutdoorNebraska.org or www.ReserveAmerica.com. Also, reservations can be made through the call center at (402) 471-1414, Monday through Friday, 9 a.m.- 6 p.m. Reservations will not be available via park offices until a later date.
You do not need reservations for primitive or on the water beach camping. When the wind is blowing, you might want to have a really good tent or pitch your tent behind a wind block. Many tenters tent on the beach when the wind is blowing off the water. The wind will blow the sand around and the sand blasting you get can get old.

Park Entrance Fee
Park entry permits are required on all motor vehicles entering the area, including the beaches. Permits may be purchased at the park headquarters, area stores or entrance booths, when manned. Please contact Nebraska Game and Parks Commission for current entrance fees.

Wind Reports
IKitesurf has a great website of the wind around the lake.
You can use the NOAA Graphical Forecast Map to see changing weather and wind.
MesoWest Surface Weather Map and change Overlay 1 from temp to wind speed.
The Weather Underground also has several wind gauges you can look at.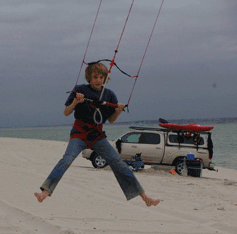 Kiting locations
Google Map to kiting locations.


Due to the soft sand and open areas, this location is great for learning how to use a power kite.