River Guide
South Boulder Creek: Below Gross Reservoir to Eldorado Canyon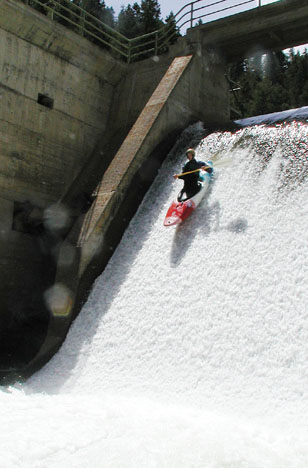 The Dam is a fun water slide. Please always scout for things stuck in the hole. I have seen boaters stuck in the hole at the bottom at higher water levels. This is Nick dropping the Dam in his C-1.

Photo by Eric Bader Return to

South Boulder Creek




Summer gear on sale at incredible prices!


Please give us feedback on our website, or if there is anything else we can do for you.